Mount Pleasant Estates is a small subdivision located in Falmouth, Stafford County, VA. The 10 lots are available for Summer 2015 delivery and offer a great opportunity to enter the Stafford market. Washington Gardens offers 3/4 acre lots, on public water and sewer just 3 miles from exit 133 on I-95, and 2 miles from downtown Fredericksburg.
SOLD
Units Sold
10Available Lots
Min. House Size
1,800/2,200 sq ft
Utilities
Public Water & Sewer
Proffers or Impact Fees
No proffers, Impact Fees Nor Nor Entitlements
Tax Map Parcels
46-43B, 46-43C, 46D-5-61
Schools
Falmouth Elem., Drew Middle, Stafford High
Location
53 Stafford County
End of Anderson Dr.
Off of Forbes St. in Falmouth
Get Directions
Interested?
Contact Us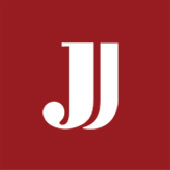 James E. Jarrell IV