Lee's Hill Medical Center is a medical office complex located just off of Interstate 95 at Exit 126 in the Lee's Hill Shopping Center in the Four Mile Fork area of Spotsylvania County.  The center is conveniently located just off US Route 1, midway between Mary Washington Hospital and the Spotsylvania Regional Medical Center.  The center consists of 4 buildings of 6,200 sq. ft. each.  Suites from 1,500 to 6,200 are available and buildout services are available.  Please contact <a href="#">Michelle Cornell</a> with inquiries.
Project type
Office
Building Size
6,200 sq. ft.
Project Status
Finished Building & Shall (Cold, Dark) Building
Offering Terms
Flexible Renting Terms Available
Units Available
4,000 sq. ft. to 6,200 sq. ft.
Utilities
Public Water Sewage
Suites Available
1,500 sq. ft. to 6,200 sq. ft.
Tax Map Parcels
36-19-1 thru 4
Lot Size
30,000 sq. ft. to 40,000 sq. ft.
Location
Spotsylvania County Near I-95 Interchange 126
Lee Hill Shopping Center
12530 Spotsylvania Ave.
Fredericksburg, VA 22408
Get Directions
Notes
Other tenants include Children's Hospital, Dr. Arafa, DDS and Quest Diagnostics. Less than 1/2 mile to I-95. Less than 1,000′ from the Mary Washington Outpatient and Emergency Center. 3 miles to Spotsylvania Regional Medical Center and 4.5 miles to Mary Washington Hospital.
Interested?
Contact Us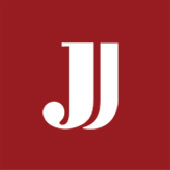 James E. Jarrell IV