Cowan Station is a 9 acre commercial development at the transportation heart of the City of Fredericksburg. Ideally located at U.S. Route 1 and State Route 3, just 1 mile from I-95, Cowan Station is ideally situated for modern professional medical, retail, office, research and development users.
Cowan Station is made up of eight brick buildings of 6,500 SF per building, totaling 52,000 SF.
Now Accepting Leasing Inquires
Zoning
C-HCommercial Highway
Project type
Professional Development
Building Size
6500
Project Status
Under Design
Offering Terms
For Lease
Utilities
Gas, Public Utilites
Suites Available
2000 SF and up
Location
Located at the intersection of U.S. Route 1 and State Route 3
GPS Address:
1364 Spotsylvania Ave.
Fredericksburg, VA 22401
Get Directions
Interested?
Contact Us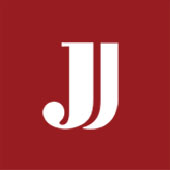 James E. Jarrell, IV