The Cardinal Press Building is a 28,000 sq. ft. industrial building conveniently located ½ mile from US Route 1 in the Four Mile Fork area. The building is available for industrial and office uses and has suites available from 4,000 sq ft to 16,000 sq ft. In addition there are yard spaces available for lease.
Project type
Industrial and Office
Building Size
28,000 sq. ft.
Project Status
Finished Building – available for tenant buildout
Offering Terms
Flexible Rental Terms Available
Units Available
7 – 4,000 sq ft units
Utilities
Public Water & Sewer
Suites Available
4,000 sq. ft. to 16,000 sq. ft.
Tax Map Parcels
23-A-169R
Location
Four Mile Fork Industrial Park
220 Industrial Drive
Fredericksburg, VA 22407
Get Directions
Interested?
Contact Us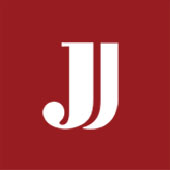 James E. Jarrell, IV