Lansdowne Commerce Center is a 60 acre office and industrial park located on Lansdowne Road in Spotsylvania County. The property is currently in the planning stages for a series of office buildings, industrial properties and flex space units.
Project type
Industrial/Office/Flex Space
Building Size
Not Determined
Project Status
Planning
Offering Terms
Build to Suit and Flexible Rental Terms Available
Units Available
Multiple Lots from 1 to 20 acres.
Utilities
Public Water & Sewer
Suites Available
Not Determined
Notes
Just southeast of the City of
Fredericksburg. Near UPS and CVS warehouse/terminal facilities.
Convenient to I-95 – 3 miles to
Exit 126, 5 miles to Exit 130.
Interested?
Contact Us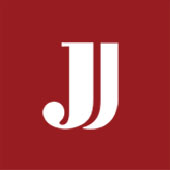 James E. Jarrell, IV