Caledon Crossing provides 65 one to two acre lots served by well and septic near Caledon State Park in King George County. Ideally situated between Fredericksburg and the Dahlgren NSWC Caledon Crossing provides a rural setting while being convenient to work and shopping. With 41 of the 65 lots available, Caledon Crossing offers an excellent opportunity for a builder to establish a base of operations.
Units Available
41Available Lots
Project type
Single Family Residential
Lot Size
1 to 2 Acres
Project Status
Base Asphalt
Offering Terms
Single/Multiple Lots Available, Takedowns Available
Min. House Size
1,000/1,400 sq ft
Proffers or Impact Fees
No Proffers, Impact Fees Nor Entitlements
Tax Map Parcels
15-10-1 thru 64 (except 23, 52, 55)
Schools
Sealston Elem., King George Middle, King George High
Location
King George County
Off Route 218, 1.5 Miles
West of Route 610
Get Directions
Interested?
Contact Us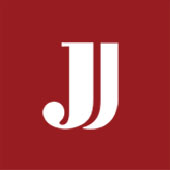 James E. Jarrell, IV