Washington Gardens is currently under contract with Aaronal Homes Inc., please reach out to Hank Osleger at (540)-379-2835 for more information.
http://www.aaronalhomes.com/
Aaronal Homes is excited to offer custom and semi-custom home plans in this wonderful community.
Washington Gardens is a small subdivision located in Falmouth, Stafford County, VA. The 15 remaining lots are available for immediate delivery and offer a great opportunity to enter the Stafford market. Washington Gardens offers 8,000 square foot lots, on public water and sewer just 2 miles from exit 133 on I-95, and less than 2 miles from downtown Fredericksburg.
Units Available
15Available Lots
Project type
Single Family Residential
Lot Size
8,000 sq ft
Project Status
Base Asphalt
Offering Terms
Single/Multiple Lots Available, Takedowns Available
Min. House Size
1,800/2,200 sq ft
Utilities
Public Water & Sewer
Proffers or Impact Fees
No proffers, Impact Fees Nor Entitlements
Tax Map Parcels
53J-1 thru 17 (except 3, 13)
Schools
Falmouth Elem., Drew Middle, Stafford High
Location
Stafford County
Lightning Maple Lane
Off Forbes St. in Falmouth
Get Directions
Interested?
Contact Us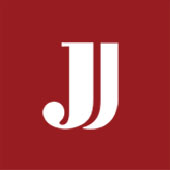 James E. Jarrell, IV