This subdivision is has sold out. Liberty Knolls offers a unique chance for a builder wishing to become established in the North Stafford market. The subdivision consists of 115 single family lots approximately 12,000 sq. ft. in size. Liberty Knolls is less than 2 miles from the Courthouse Road exit of I-95 (Exit 140) and is directly across the street from Colonial Forge High School. These lots are on public water and sewer and have no impact fees or proffers.
Min. House Size
Not Yet Determined
Utilities
Public Water & Sewer
Proffers or Impact Fees
No proffers, Impact Fees Nor Entitlements
Tax Map Parcels
29H-1 thru 99
Schools
Winding Creek Elem., RE Thompson Middle, Colonial Forge High
Location
Stafford County
Courthouse Road Across Street
from Colonial Forge High School
Get Directions
Interested?
Contact Us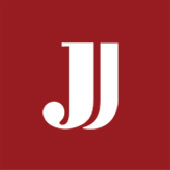 James E. Jarrell IV