Keswick is a mixed-use development located in the historic Spotsylvania Courthouse district. The project consists of apartments, townhouses, age-restricted villas, and single-family residences. The cornerstone of the project is a planned 36-acre county park which will feature soccer fields, tennis courts, playgrounds, and miles of trails. The project is in easy walking distance of the new Courthouse Village Project. These lots are on public water and sewer and have no impact fees or proffers.
Project type
Residential, Apartments, Townhouses, Single Family
Lot Size
Varies
Project Status
Approved Zoning
Offering Terms
Single/Multiple Lots Available, Takedowns Available
Min. House Size
Not Yet Determined
Utilities
Public Water and Sewer
Proffers or Impact Fees
No Proffers, Impact Fees, Entitlements
Tax Map Parcels
47-A-55A, 55B and 55C
Schools
Robert E. Lee Elem., Spotsylvania Middle, Spotsylvania High
Interested?
Contact Us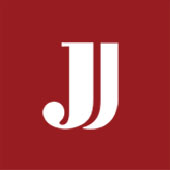 James E. Jarrell, IV