Ladysmith Village is located just off I-95 at Exit 110 (Ladysmith). The community offers a true example of small town living with a full package of amenities. Ladysmith Village includes a new elementary school and public library as well as a huge Residents Club and miles of nature trails. These lots, served by public water and sewer and subject to minor proffers, are available for immediate delivery.
Units Available
61Finished Lots
Project type
Single Family Residential
Lot Size
4,800-7,000 sq ft
Project Status
Base/ Final Asphalt
Offering Terms
Single/Multiple Lots Available, Takedowns Available
Utilities
Public Water & Sewer
Proffers or Impact Fees
$3,881.00 per lot proffer payment
Tax Map Parcels
52E1 and 52F1
Schools
Lewis & Clark Elem., Caroline Middle, Caroline High
Interested?
Contact Us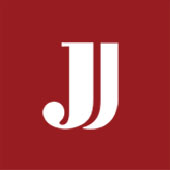 James E. Jarrell, IV